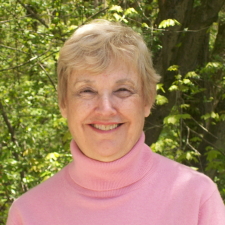 Linda Goldberg was born in Boston, Mass and lived there till she was ten years old. At that time the family moved to Brookline Massachusetts. After she graduated Brookline High School, she attended The University of Mass in Amherst and received a BS in mathematics.

She married, then moved to Natick Mass in 1965 where she raised two children. She founded the Metro West Writers' Workshop at the Morse Institute Library in Natick in 1997.

She has four grandsons.